When you Buy with Ali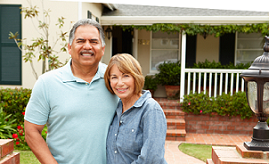 First timer to seasoned investors trust the experience and communication skills of this seasoned veteran Realtor.
Purchasing a home can be a mystifying, complex and trying process. Your patience may be tested but when working with me,
you'll have a partner every step of the way. We will find you a home in the neighborhood that suits your needs and fits your budget.
Once you've found the home that's right for you, I will guide you through the complicated process from offer to closing and beyond!
When we work together, you will:
Be more likely to find the home that meets all your criteria
Lessen the amount of time it will take to find your home
Understand all the terms, processes and documents used when buying your home
Have up-to-date market information that will allow you to make informed decisions
Have a highly skilled negotiator working on your behalf, one who is committed to looking after your best interests
Enjoy peace of mind, knowing that all the details of your purchase are being taken care of by an experienced and knowledgeable professional
When you Sell with Ali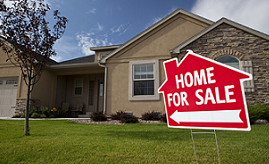 Locating the buyer for your home is only one facet of the job. There are many more aspects including detailed communication about real estate practices and principles. You will understand all the related paperwork and disclosures. We will develop a detailed Comparative Market Analysis (CMA) to help determine your home's value, prepare your home for sale, then stage, list and market the house to create maximum  benefit to you as a seller. My guarantee: I will keep you informed throughout every step of the process. When the sale begins, it's important to work with someone who will assist you, negotiate on your behalf, ensure deadlines are met, and work with the extended team of professionals needed to assist you throughout the sales, moving and settling processes. When we work together you will:
Realize the highest return on the sale of your home in the shortest time frame
Understand all the terms, processes and paperwork involved in selling your home
Be confident that your listing will reach more buyers and agents with qualified buyers
Appreciate up-to-the-minute market information that will enable you to make informed decisions
Have a highly skilled negotiator working on your behalf
Know that all the details of your sale are being handled properly by a seasoned, licensed and highly skilled professional